Sunday afternoon, July 12 at 15:00 the opening of a group-exhibition took place in Haarlem. The title of the exhibition was" Op Reis".
One of my latest works "Traces" was on exhibit in the beautiful building of artist circle KZOD in Haarlem.
The exhibition was an exchange between Arti-Shock Rijswijk and KZOD Haarlem. So members of KZOD exhibited in Rijswijk during the same period: July 9 until August 2.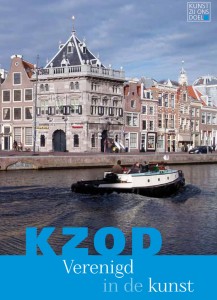 KZOD | Beroepsvereniging van
Haarlemse kunstenaars
Spaarne 30 Rood
2011 CJ Haarlem